The idea is "I want something like this,,,"
2019.08.28 Wednesday
This summer has been unusually busy for me.
After traveling to Japan and Hong Kong for some workshops, decided to travel to France as soon as I come back to Spain.
Start to feel like sitting and painting a Thangka all the day. Though here I would like to introduce a new product from Atelier NISHI, first.
Actually it was all ready before I left to Japan though no time to write about it and put on sale because I was too busy preparing for the workshops.
The idea was there since long time ago and it's been quite some times since I started to work on this product. Working in Spain,,, specially to create something original is never easy. Things moves super slow.
Possibly just for me, or maybe I had bad luck this time. But a company changing the material and design after we agreed on a prototype, and abandoned the work halfway slow down very much our project.
Though, here finally it is ready and happy to introduce you.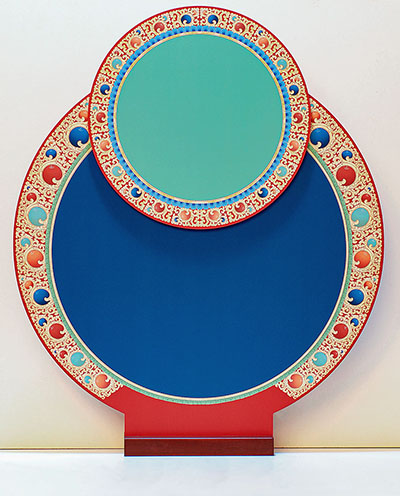 ​It is the halo for the statues. I made as it is painted in Thangka painting.