Tsa-tsa of "Vajra Pani" for the stupa
2008.11.23 Sunday
A Tsa-tsa of
"Vajra Pani"
which I recieved when I worked for the preparation of
the stupa in Portugal,2008
.
Many of same Tsa-tsa were put inside the stupa.
It's quite small but very well made.
You can see how it is made precisely if you compare it with my hand in the image.
I've painted it with the colors and pure gold.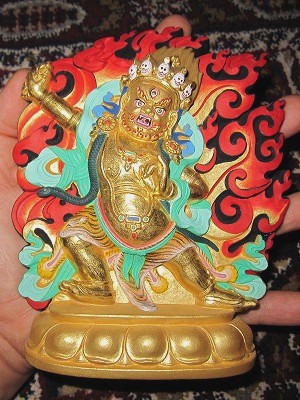 "
Vajra Pani"
, or
"Chagna Dorje"
in Tibetan