"21 Taras" [in process...3 The continuation of the drawing]
2011.06.08 Wednesday
Other facial expressions.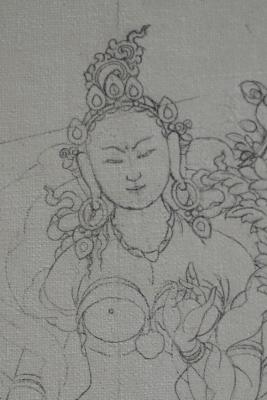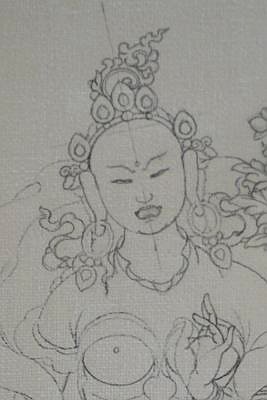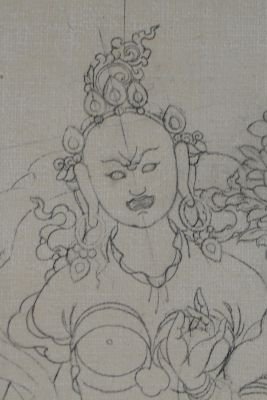 Amitabha on The central top.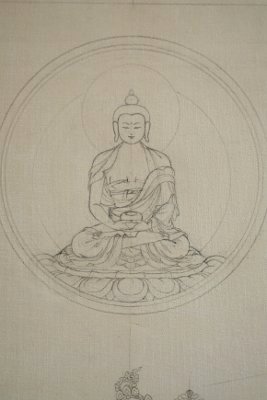 The next step is to think about scenery.
But because the thangka is big and the atelier is small it is difficult to check the whole image of the thangka.
So I printed out the image on A4 size paper.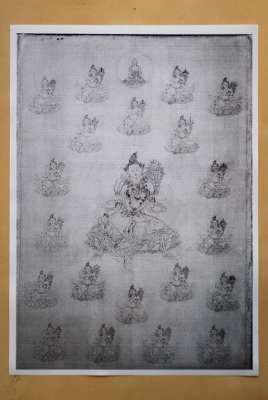 I'll try my ideas of the scenery first on this paper.