Burnishing the gold
2011.04.02 Saturday
Thankga painter burnish the part where pure gold are applied to create a lustrous effect.
Some parts will be burnished in the entire area but also with the thin line by using the top of sharp tool to create designs.
Example, in the thangka of Vajra-Kilaya,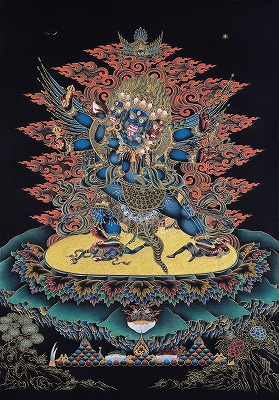 The detail of a sun disc on the lotus seat.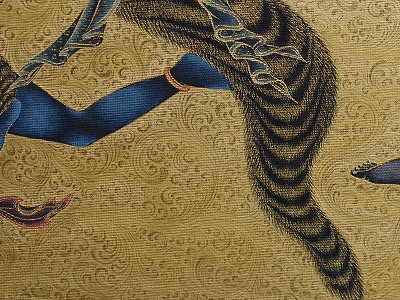 I've tried many tools to polish the gold.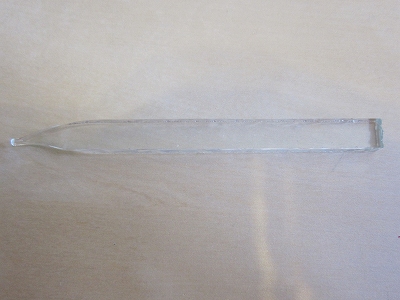 This is a glass tool which I made in Nepal.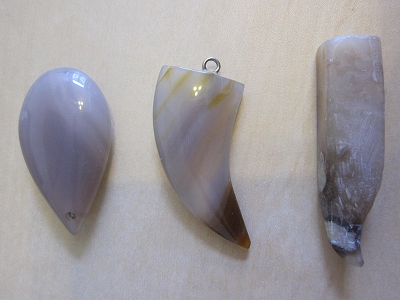 These stones are fine to polish the entire area of the gold.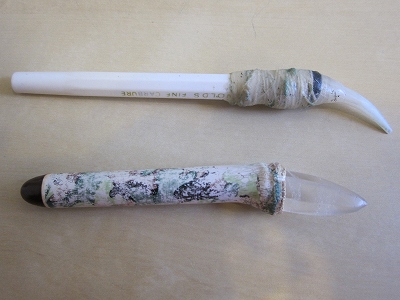 It's easy to use with the handles.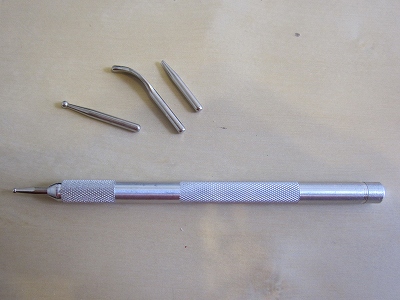 This is a tool I bought in Belgium.
I've not used it much as I've heard that using metal stuff for polishing the gold cause the lustrous effect last shorter.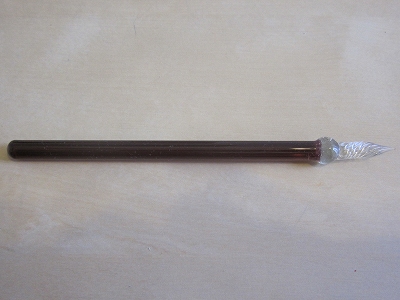 This is a glass pen for calligraphy.
Very good tool to make thin line to create the designs.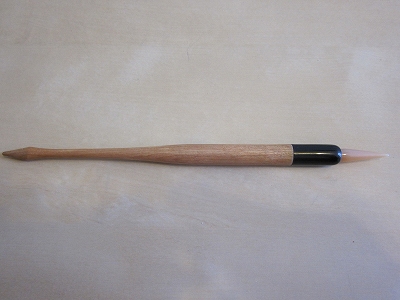 This is an agate pen made in Japan.
I've heard that the tusk of the wild boar is used in Japan and checked it in art supplies shop, I gave it up because it was pretty expensive.
But the wife of my brother asked to her friend,a hunter, and sent it to me.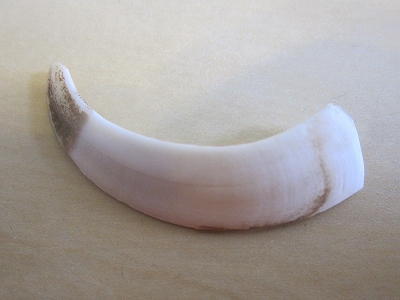 A wonderful tusk!!

,,,but unfortunately it was cracked from the top...
It will scratch the gold and maybe even the canvas if I polish with this.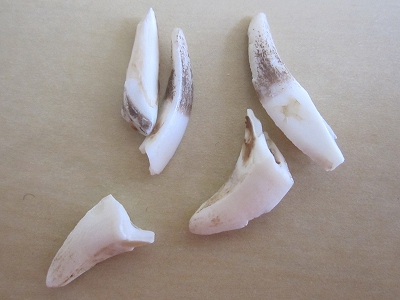 She sent these small teeth together, I'll try these soon.
and there was one more thing she sent together...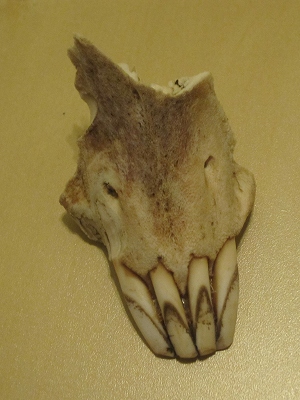 Front teeth....
I don't think I'll use it. Too scary.
There is another stuff which is,,or was used in Japan to polish the gold.
It is the teeth of the red Sea Bream.

Though I gave this up because the fish has to be quite big to get enough size of the teeth to use, again a friend who run a fish shop sent it to me.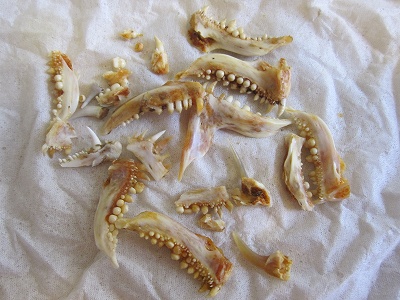 There are also the teeth of other fish.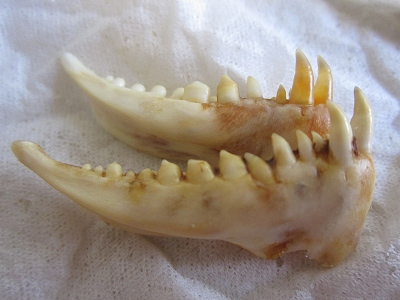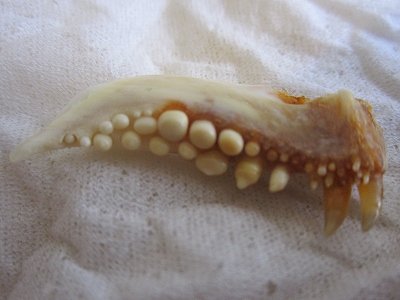 I'm not sure it is the front sharp teeth that use to polish gold paint?
or probably the round teeth.
By the way, it is this to be said ideally to polish gold paint of the thangka.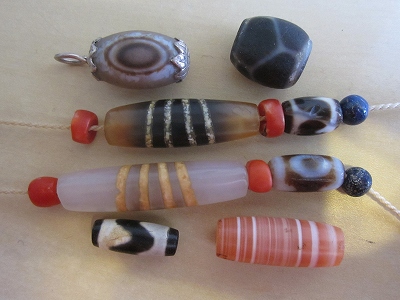 It's mysterious stone or spiritual stone from himalayan region.
But in any case, I'm sure Tibetan people will not like to use such things like a tusk of wild boar or teeth of fish for the thangka painting...