Tibetan ritual drum  [in process...2]
2010.10.22 Friday
Paint some part of the dragon and dharma wheel in color and put gold paint.
Relief detail is nicely visible with gold color.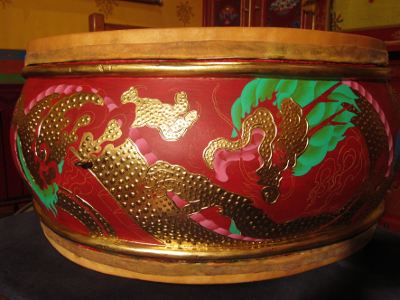 I forgot to take pics but there is base color,,,like ocher,,under the gold color.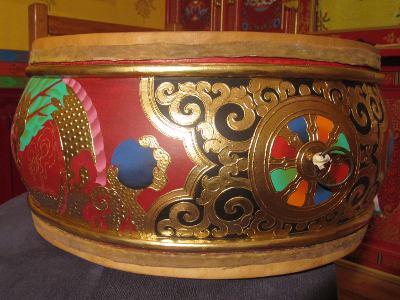 The color around the dharma wheel looks like black in the image but it is dark indigo color.