The idea is "I want something like this,,,"
2019.08.28 Wednesday
This summer has been unusually busy for me.
After traveling to Japan and Hong Kong for some workshops, decided to travel to France as soon as I come back to Spain.
Start to feel like sitting and painting a Thangka all the day. Though here I would like to introduce a new product from Atelier NISHI, first.
Actually it was all ready before I left to Japan though no time to write about it and put on sale because I was too busy preparing for the workshops.
The idea was there since long time ago and it's been quite some times since I started to work on this product. Working in Spain,,, specially to create something original is never easy. Things moves super slow.
Possibly just for me, or maybe I had bad luck this time. But a company changing the material and design after we agreed on a prototype, and abandoned the work halfway slow down very much our project.
Though, here finally it is ready and happy to introduce you.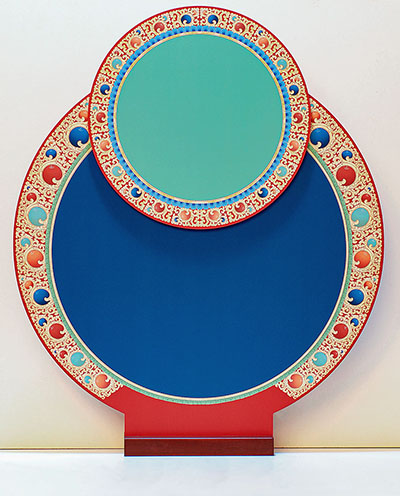 ​It is the halo for the statues. I made as it is painted in Thangka painting.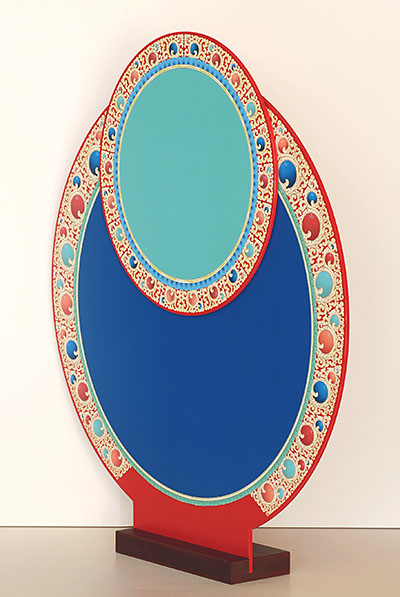 One of the 32 major marks of The Buddha says that the Buddha's body emanates an aura of light. It is dipicted in Thangka painting around the deities and also the big statues in large monasteries as you can see in the images below.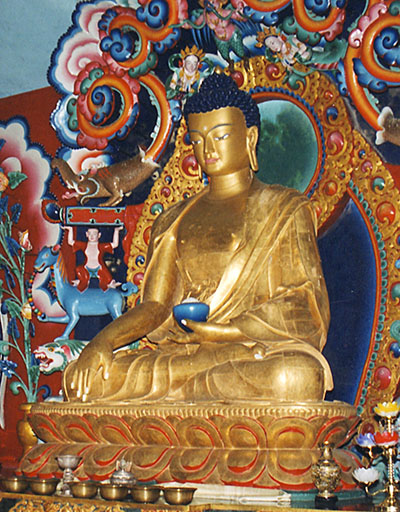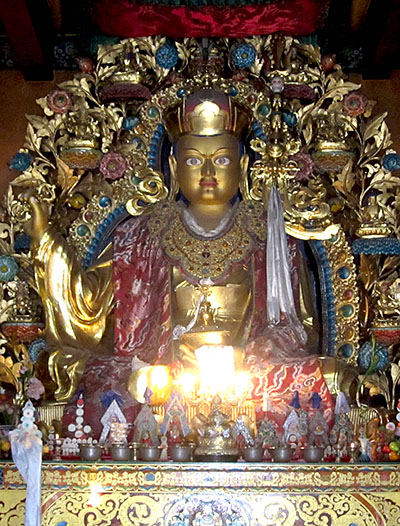 ​However, there is no halo or back support for most of statues which one can purchase personally.
Usually the practitioners of Tibetan Buddhist has his personal altar with the statues or Thangkas and pictures of high Lamas arranged beautifully. Most of statues on these personal altars are the metal statues from Nepal and usually they do not come with back support.
So we made it.
Here are some example images with a beautiful statue of four armed Avalokiteshvara, the buddha of compassion.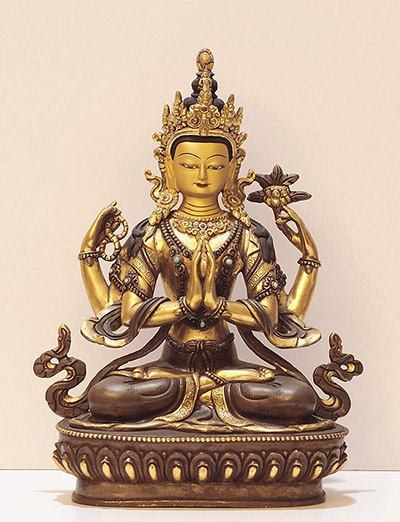 ​ He has nice face and really is beautiful, though this one also has no halo.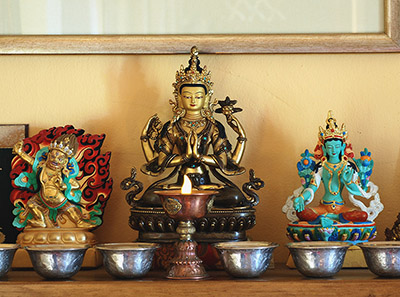 ​ Avalokiteshvara on the altar with Green Tara and Vajrapani.
Now try the halo for these statues.
​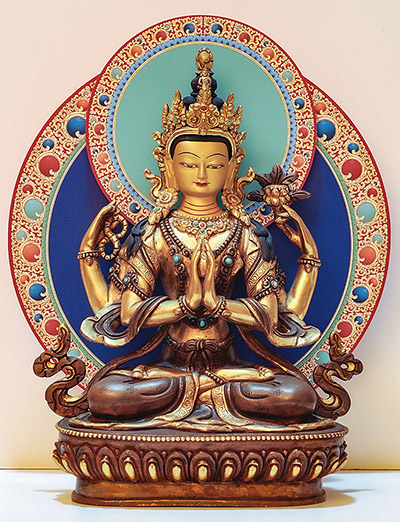 Another one for the smaller statue of Green Tara on the altar.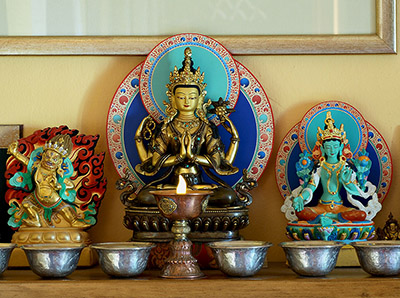 ​They look even more dignified with the halo behind them.
After seeing the statues with it for sometimes, feels something is missing when I see them without the halos.
We have prepared three different size for the halo. Small, Medium and Large size.
Unfortunately these three size will not fit to all the statues. The statues have different sizes and also different proportions.
But I think many of statues in the personal altar can be fit with either Medium size or Small size halo.
Example, here the Avalokiteshvara staue is 22.5cm and Tara 15.7cm in height. We placed a Medium and Small size halos.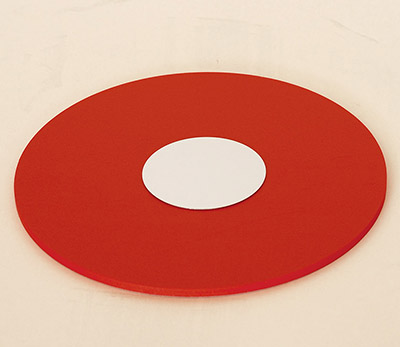 ​ This is a image of back side of the head halo. The head halo and the body halo are not glued but attached with thin magnet which allow you to adjust the height of the head halo.
We took long time to make it into a product but now it has become a part of our altar.
If you are interested, please check our online shop for more detail.