Thangka "Yum-Chenmo" ¡ÁPart 1¡Á
2018.08.29 Wednesday
Here are two of my recent works. Both are Thangka of same deities in the same composition.
Yum-Chenmo(Prajnaparamita) with Gyajin(Indra) and Brahma(Tsangpa). The difference is the way they will be painted.
One of them will be painted in the same way often used to paint "Tsagli", Tibetan initiation card. Compare to the usual Thangka, there will not be the initial coat before make shading. Most of the shading will be done directly on the canvas. Both Thangkas will be painted with natural pigments and dyes.
Canvas was ready for this time so the first step is drawing.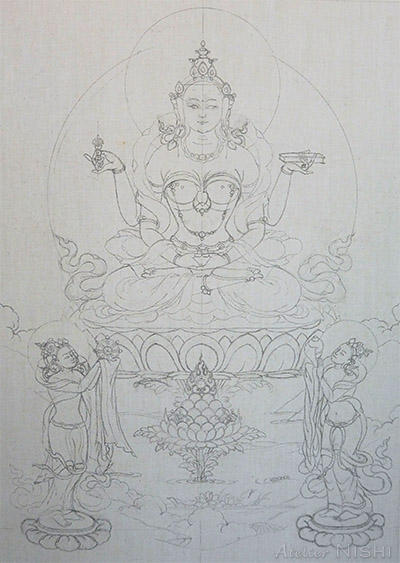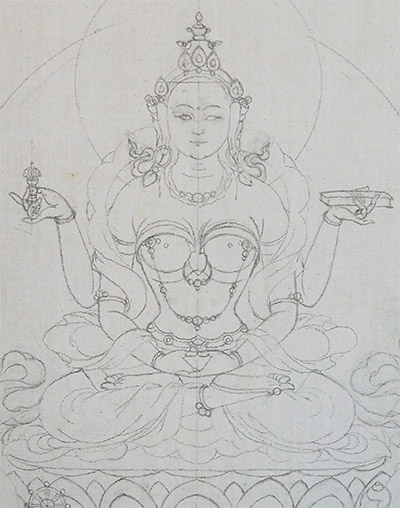 Yum-Chenmo is a female deity with one face four arms.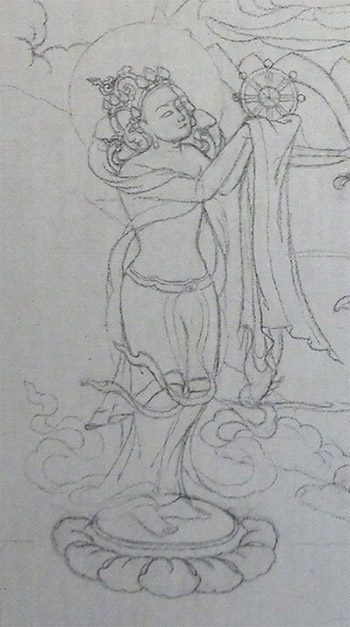 Brahma on the left, offering "the Dharma Wheel".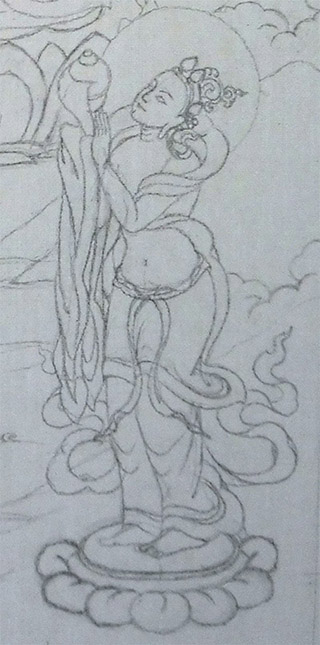 Indra offering "the White Conch Shell".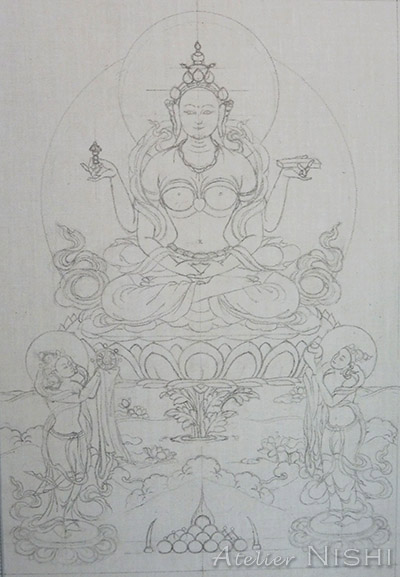 The other one.
This one will be painted like "Tsagli".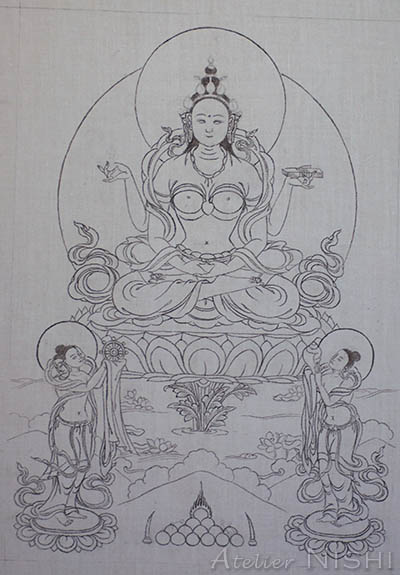 Lining with Sumi-ink.
Traditionally the sketch was made roughly by charcoal and then with ink. Nowadays inking the drawing are often omitted as we can make fine and solid lines with pencils. But for Tsagli style painting, this lining step is a very important step as these will be the difinitive lines till the end unlike normal Thangka which these lines will be coverd with initial color coat.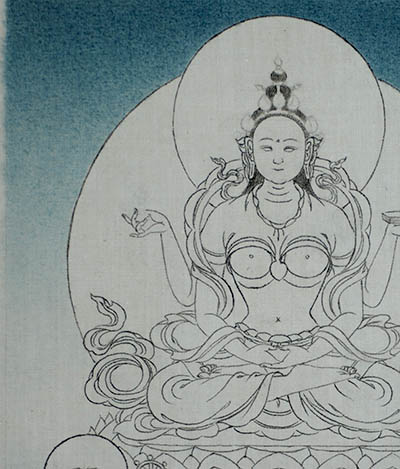 The coloring always start with the shading on sky with indigo.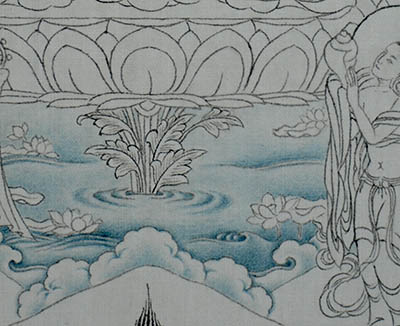 Continue to make shading of water and clouds with the same indigo.