Tibetan Ritual drum [in process...1]
2010.10.16 Saturday
First I rubbed old painting of the drum with sandpaper and made drawings.
This time I'm going to make the paint with Tibetan relief.
Here is the tool I've made to make the relief.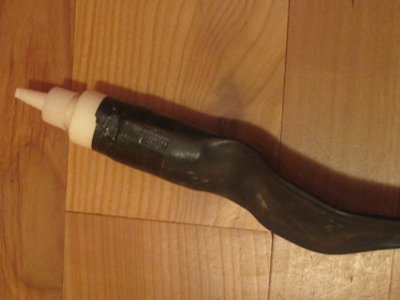 Make the outline with this, like decoration for the cake.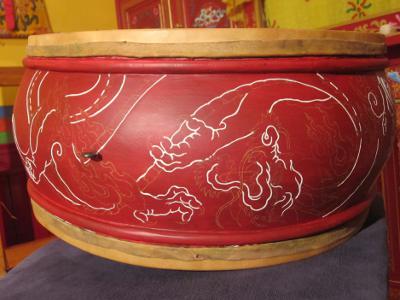 Outlining of the part the dragon where I'll paint in gold later.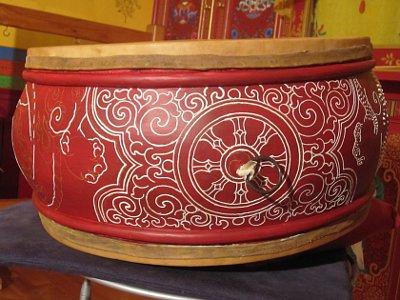 A wheel of dharma and "Patra"design on top.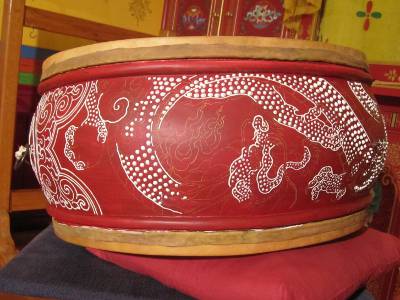 and detail of the dragon's body.