Lotus pond 3
2017.01.26 Thursday
We have been to Granada, about 2 hours by car from Mijas.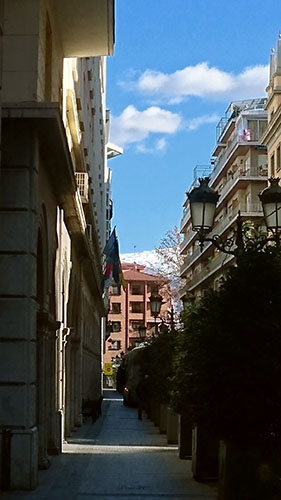 The view of Sirra Nevada between the buildings in the city of Granada remind me Nepal.
It was a short trip but we enjoyed very much.
After fully enjoyed beautiful city, nice people and nice food in Granada, now let's start to work.
I need to start with re-preparing the colors as I haven't painted since sometimes.
I made several green last time and they are now totally dried and harden in the small pots.
There are 7 different green and they looks all same when it's dried...Just as Indian say "Same same but different"
No choice but to prepare all the collor to check.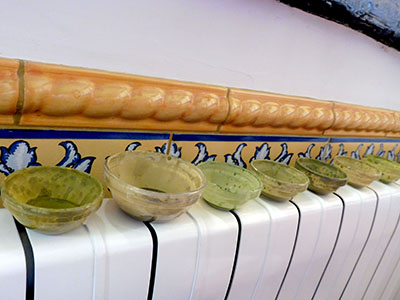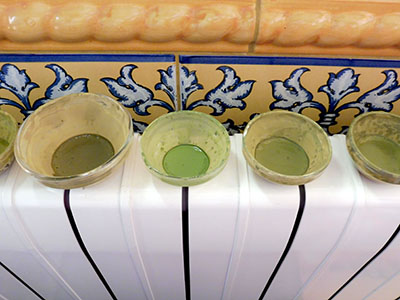 During the winter I usually place the color pots on the heater beside me while I'm working to avoid gelling.
I have never seen and tried but feces of goat is said to be the best for this in Tibet.