Lotus pond 2
2016.09.29 Thursday
I have been quite busy and not able to settle down front of the canvas just to paint. As for the painting of lotus pond, I have managed to paint most part of the lotus leaves.
Mixing the color for the leaves took me a lot of time. I couldn't find good green color maybe because the canvas this time is much more yellowish than usual.
I started to paint the leaves with two transparent color. Indigo and Gamboge as originally planned but then when it was almost done I found it was too light,,, or weak.
I don't want this part to have strong saturation but still wanted little more solid impression.
I changed the plan and decided to use some of earth pigment.
Different ochre and green earth together with Indigo and Gamboge.
The images below are when I finished linning.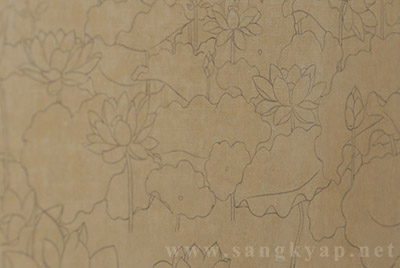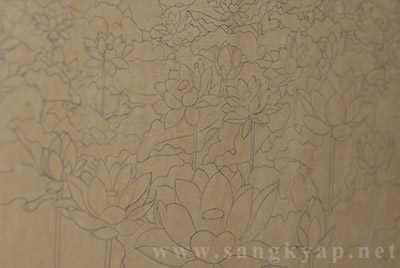 and with color.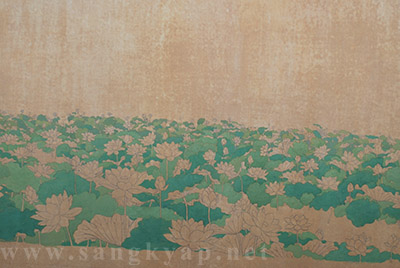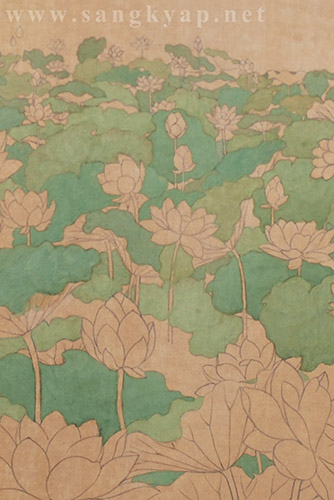 ​The indigo I use this time is the one from Nepal.
Bright and transparent indigo.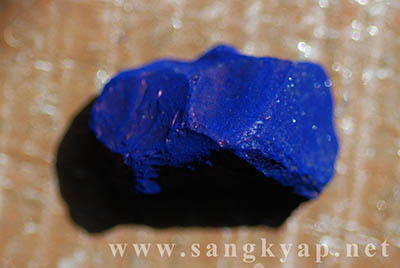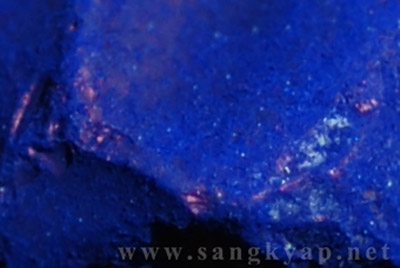 ​
See color comparison with other Indigo in my earlier post.
"Colors for the shading on Thangka Painting"
" Moroccan Indigo - Color trial "
Here is a very simple method of how to use this indigo.
Put a piece of indigo in a pot or a glass with water.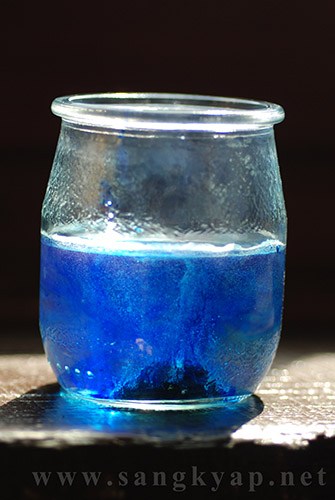 ​ The water slowly changes to blue color as the indigo melt into the water.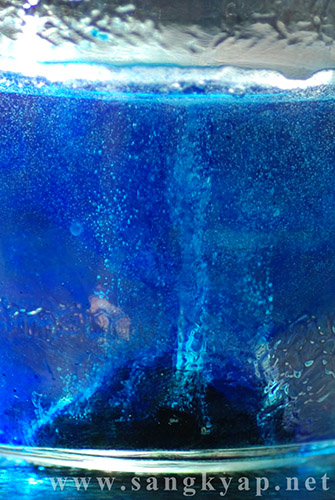 After sometimes the water will be dark blue indigo color and it's ready to use.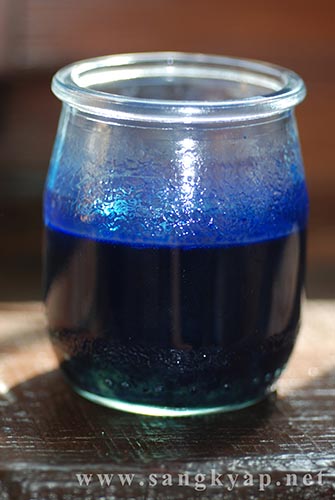 In this method the indigo is not mixed with any binder like hide glue but it's perfectly fine for the thangka painting.
Maybe it's because the canvas of the thangka is quite solid and contain certain amount of glue in itself.
Though, you may add some glue if you were to use it for the linning.