The Art of Awakening
2016.08.24 Wednesday
You can learn not only the technique of the Thangka painting but also the history or teaching of the Buddhism and Thangka paintng, Tibetan and Lantsa script, and detail of Mandalas at Tsering art school in Nepal, where I learned Thangka painting. These are important knowledge one should know as a Thangka painter.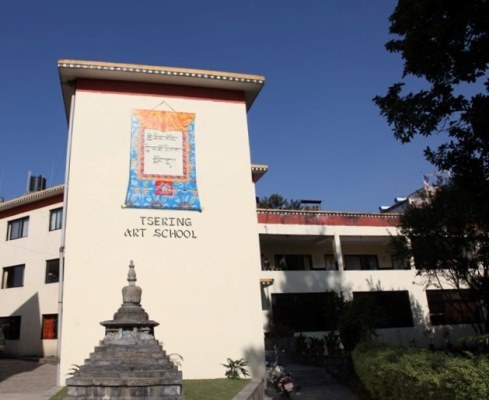 ​ <shechen.org>
Thangka painting has been a good souvenir from Nepal for tourists since long time and we can find a lot of Thangka factories around the tourist area. Some of them give the Thangka course to tourists.
All these Thangka factories or schools cliam they are authentic or traditional, but unfortunately not all of them. It's rare to find a real good place to learn Thangka painting even in Nepal.
I don't say it's impossible to learn some techniques of Thangka painting in one of those places. But if you are seeking a place to learn not only the technique but also other knowledge to be a Thangka painter,,,there is nearly none among these factories.
The only place I know is Tsering art school.
They have good curriculum throug the six years from the very basic like drawing a leaf to more advanced sudies such as Mandala.
You may remain in the same class for another year if you fail the exam at the end of the semester and there is a result announcement together with the monks from Shedra.
One of the big reason for us to be able to have such a precious teaching is the school principal, Master Thangka painter Konchog-la's vast knowledge not only of the Thangka painting but also of the Buddhism.
Konchog-la's teaching at Tsering art school was given based on a book written by himself. "The Path to Liberation".​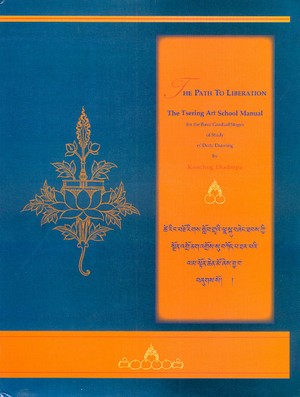 It has English title but the content was only available in Tibetan.
It's been years that I've heard there would be the English version but couldn't get reliable information.
The last news I've heard was some months ago that it will be published in 2017.
I was happy to hear that and few days ago I've found the information about the book on internet just by chance.
It's not published yet as I heard but I can already make my reservation. Even in Amazon Spain!
This is a book I can really recommend to all the Thangka painters to learn the deep meaning and correct way of Thangka painting and also to non-Thangka painters who want to know about traditional Thangka painting.