Sangye Menla 〜in progress〜
2010.08.20 Friday
It's a very small Thangka like a postcard.
The canvas is rest piece from other thangka so it's not attached to the wood frame as usual.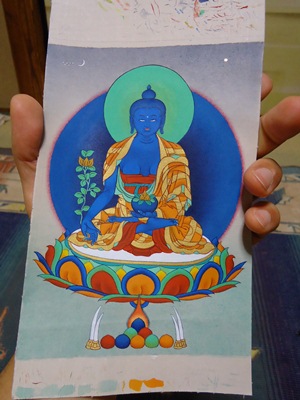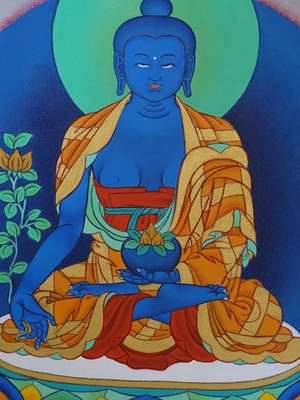 The color I'm using for this thangka is very low price tube color.
But the color seems fine,,,,I think.
And it's much quick to work with it compare with the pigment color I use usually since it's ready to use in tube and also very easy to apply.