Indigo form Morocco
2015.08.25 Tuesday
A gift from Morocco.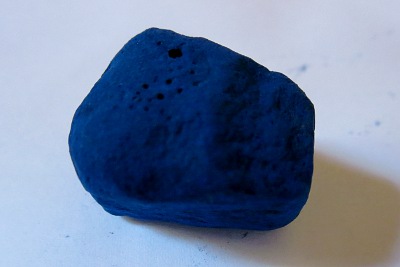 Moroccan Indigo.
Indigo is one of the most important color for thangka painting.
It's used for the sky, water, the shading on any kind of blue base color, the lining for the blue and green color,,etc.
The indigo I received this time has the color more clear than the indigo from Japan or India and it's quite heavy in weight.

I've found a blog about Moroccan artisan,
"Artisans Of Morocco"
and it seems we can find many different natural dyestuff in Morocco. Also the minerals such as Azrite or Malachite which are used for Thanka painting.
Maybe it is not bad idea to go there and check these natural pigments one day.