"21 Taras" [in process...31 Gold_1]
2015.01.03 Saturday
I use the gold from Nepal. I've never used the gold from Japan but I've heard that the gold from Nepal is more yellowish than Japanese one.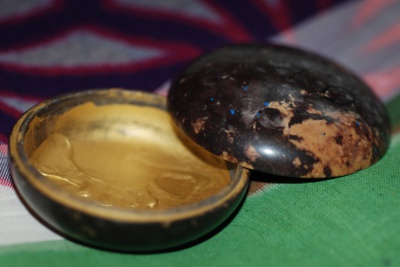 Before preparation.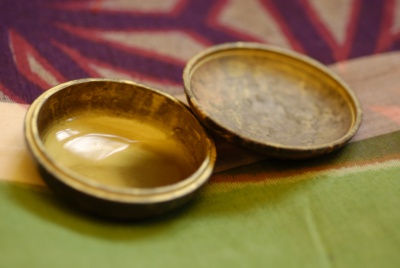 Mixed with glue solution and ready to use.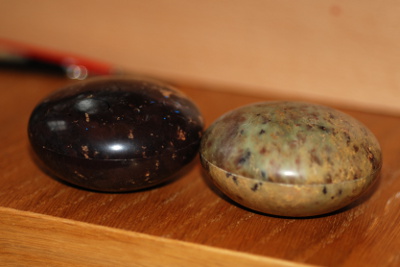 The container I use for the gold is also from Nepal.
It's just good size to hold. I can heat it on the fire since it's made of stone and it has a lid which can protect the gold from dust.