Carpet of the "Eight auspicious symbols"
2010.07.05 Monday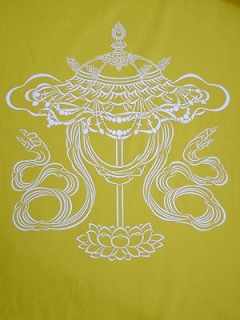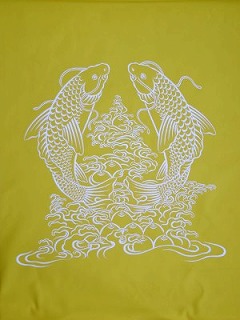 A pair of golden fishes,
"Ser-nya"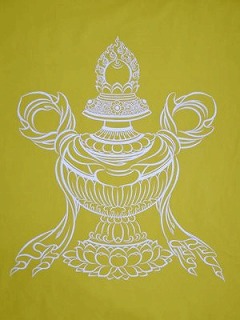 The treasure vase,
"Bumpa"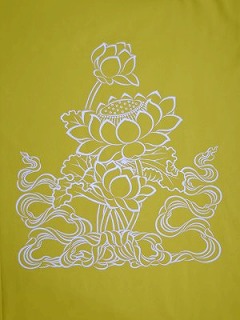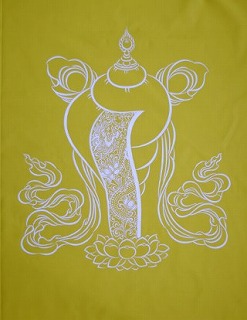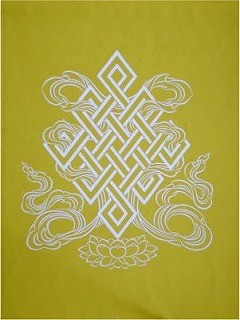 The endless knot,
"Pelbeu"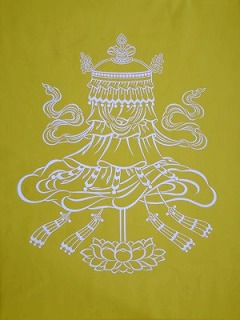 The victory banner,
"Gyaltsen"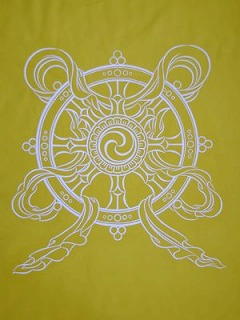 The wheel of Darma,
"khorlo"
Unfortunately I can't be in France for the visit of Khentse Yangsi Rinpoche.
I hope this carpet and the banner will be useful to welcome Rinpoches.
I'm leaving to Japan this afternoon.