Thangka "Yum-Chenmo" ¡ÁPart 2¡Á
2018.09.08 Saturday
Continuation from the last post ¡ÚThangka "Yum-Chenmo" ¡ÁPart 1¡Á¡Û
I'm painting two almost same Thangkas in a different way of coloring. Painting as normal full color Thangkas with the base color layer, and painting with "Washes" without initial color layer.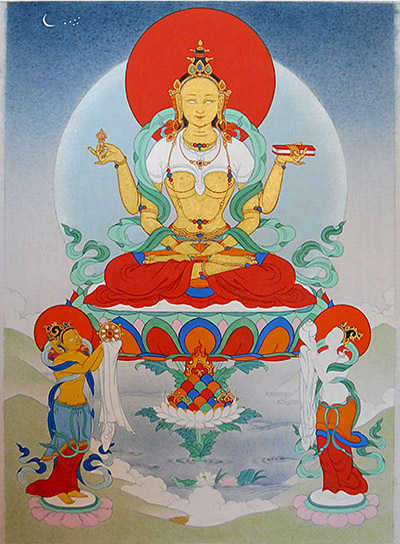 The first one painted in usual coloring process with initial layer.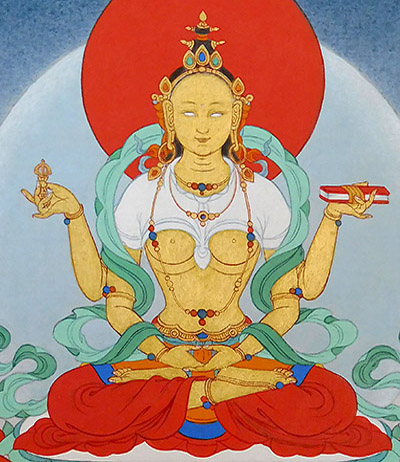 The lining on the initial color layer and few parts of shading are done in the image.