The Art of Awakening
2016.08.24 Wednesday
You can learn not only the technique of the Thangka painting but also the history or teaching of the Buddhism and Thangka paintng, Tibetan and Lantsa script, and detail of Mandalas at Tsering art school in Nepal, where I learned Thangka painting. These are important knowledge one should know as a Thangka painter.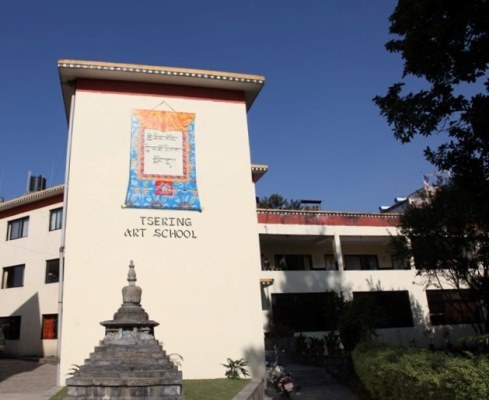 ​ <shechen.org>
Thangka painting has been a good souvenir from Nepal for tourists since long time and we can find a lot of Thangka factories around the tourist area. Some of them give the Thangka course to tourists.
All these Thangka factories or schools cliam they are authentic or traditional, but unfortunately not all of them. It's rare to find a real good place to learn Thangka painting even in Nepal.