Workshop in Hong Kong 2019
2019.05.22 Wednesday
Thanks to Kim who is one of my fellow Tsering art school graduate Thangka painter and who now run a Thangka school "Munsel Thangka School of Art Þà»âÅâ卡¹©ºî¼¼ " in Hong Kong, I'm going to Hong Kong to open a week end Thangka workshop this summer.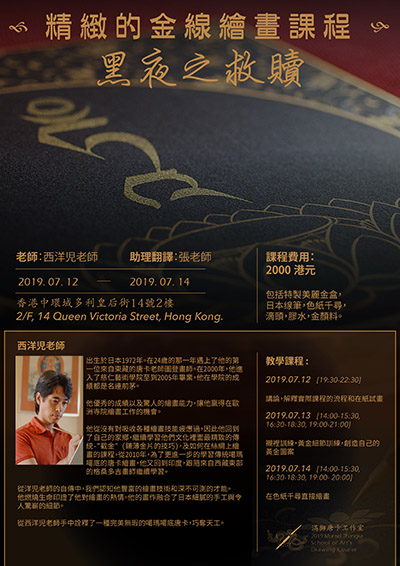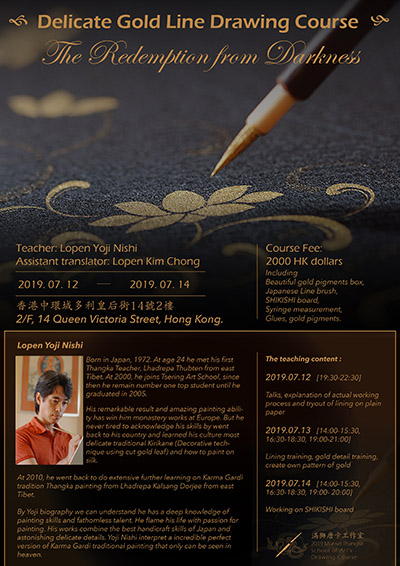 In the past, I have been to Hong Kong twice.
First time was more than 20 years ago. It was the very first place I went for my long journey to Nepal and become a Thangka painter.
After that I visited Hong Kong again as the starting point to go to Tibet.
Now I'm once again got a chance to go there not as a traveler but as a Thangka painter.
The workshop will be held at Munsel Thangka School of Art Þà»âÅâ卡¹©ºî¼¼ for 3 days. 12th to 14th July and the theme this time is "Flowers"
In this workshop you will learn how to make a beautiful lotus with gold lines and also decorative gold pattern with simple brush work.