Colors for the shading on Thangka Painting
2016.07.19 Tuesday
The beautiful shading, called "Dang" in Tibetan, is one of the special feature of Thangka painting.
While most of the color for Thangka are from minerals and they are "opaque color", the transparent dye colors are usually used for the shading.
There are several different techniques for the shading. To create the sky, mountains, flower and many other part in thangka painting most of thangka painter use "dot" shading or "line" shading.
I learnt "dot" shading from my first Thangka teacher Karma-la. Later I learnt "line" shading from Konchog-la. Since I heard from Konchog-la that we don't use dot shading in our lineage I'm using only line shading.
Create beautiful gradation with countless of thin short lines.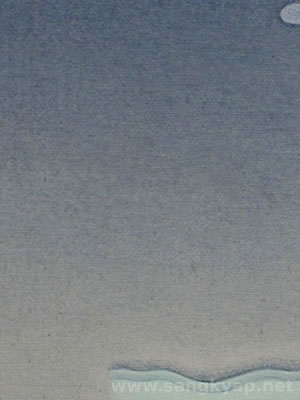 ​
The progress of the work is very slow specially when we do the shading on a big area like sky. The whole work may be wasted if we are not enough careful and made too dark line at the end of the shading where the color are very light.
We don't really need great technique to make good shading as we can see this work is usually done by some deciples in Thangka studios but rarely by their master. We need patience. Sitting several hours or several days doing lines, lines and lines even if we feel like it would never finish.
If you are not used to it, it is better to think that the shading of the sky may take you about a week to complete so that you won't stress even if it take ONLY some days.
1.Indigo
The most used color for shading is Indigo. It's called "Ram" in Tibetan.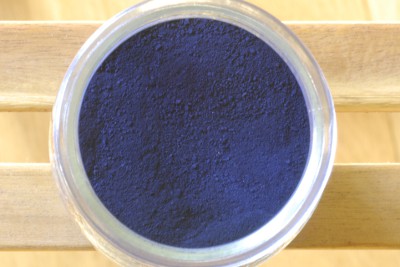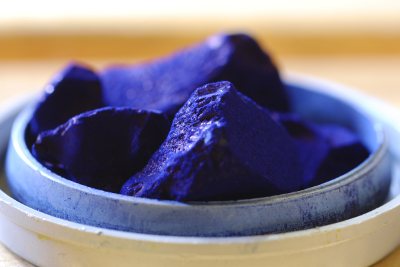 ​The second image above is synthetic indigo which is widely used in Nepal.