New Reproduction "Dewa-chen"
2018.03.25 Sunday
The reproduction of "Dewa-chen" is ready!
After I finished to paint "Dewa-chen" last year I went all the way to Barcelona to scan it with high definition scanner. I really would like to find a good scanner around Malaga one day. Though I like Barcelona. For some reason, being Barcelona reminds me Kyoto, in Japan.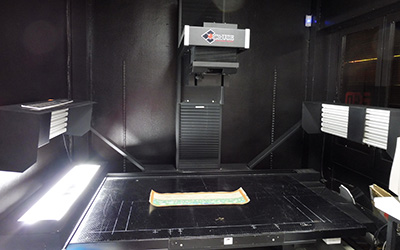 "Dewa-chen" on the table of huge scanner. Ready to be scanned.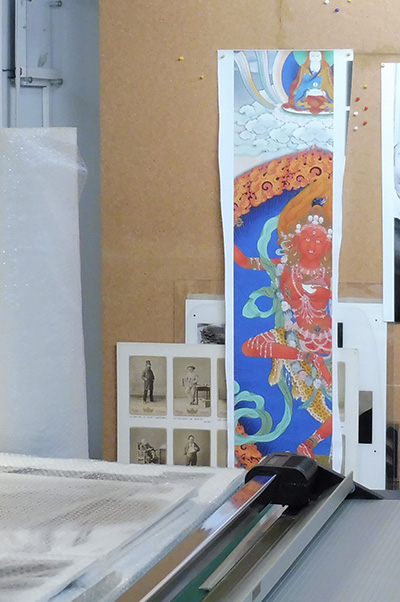 I found a piece of reproduction of my Vajrayogini Thangka from several years ago still shown as an example of their printing.
Making giclee print of Vajrayogini
We have made three different version of reproduction of "Dewa-chen" this time.