Midnight photo shooting
2016.05.26 Thursday
My day start at 6:00AM with some prayers and meditation everyday.
There is a
thangka of Vajra kilaya
I painted in 2009.
Unlike the other thangkas I painted, this one is painted on Japanese silk. The silk specially for painting. Not very soft and smooth silk like you would imagine. It's more solid material.
Its texture is much more rough compare to the usual thangka canvas. For me, who is used to paint on smoothly prepared canvas, the tip of the brush were jumping almost like riding a bicycle on unpaved bumpy road or maybe my preparation of the silk isn't good enough? The good point is that the ink or gold paint flow very easily onto the silk.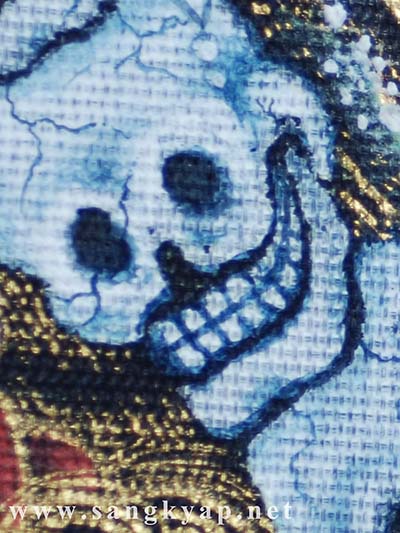 When there is base color, even the thiny lines are not too difficult.