Lotus pond 4
2017.02.19 Sunday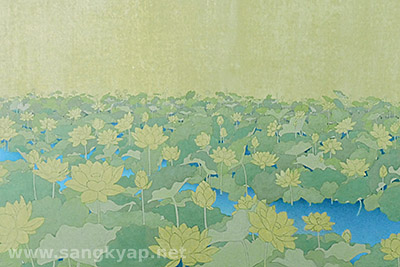 ​It is said that in the Pure Land of Buddha Amitabha, the water of the ponds bears eight fine qualities or healing qualities.
pure
cool
delicious
light
soft
good smelling
no harm to throat
no harm to stomach
Some qualities can be replaced with other such as relieving the thirst, nourishing the senses or quenching hunger.
Maybe because I prepared the blue color for the water while I was thinking about these qualities, it has become a bit too,,,flashy?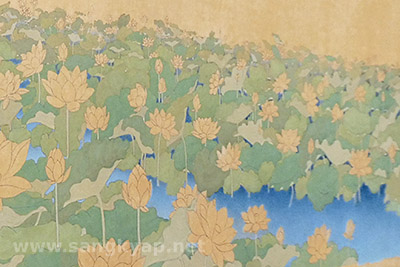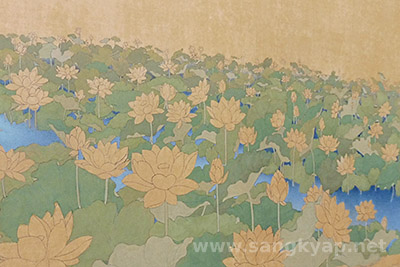 It's also because the green color I used for the lotus leaves is very very low saturation.
I'm hoping it'll be fine as I'm going to use much more strong color later on.
After all, the tone or saturation of the color which we recognize is very much depend on the comparison with other colors.