The "Patra" -the expression of the Light-
2018.10.15 Monday
In Thangka painting, the body halo or nimbus is depicted as a colored circle around the deity's body.
The simple halo can be just a colored circle with shading and thin gold lines to depict the light rays from the body.
For more elaborated version consists of several repetition of complex spiral pattern called "Patra" which resemble the tale of the sea monster Makara.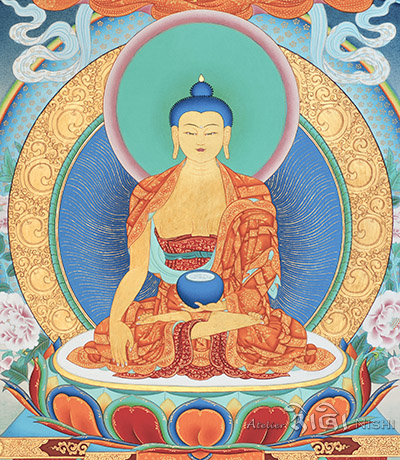 Thangka of the Buddha Shakyamuni with gold Patra.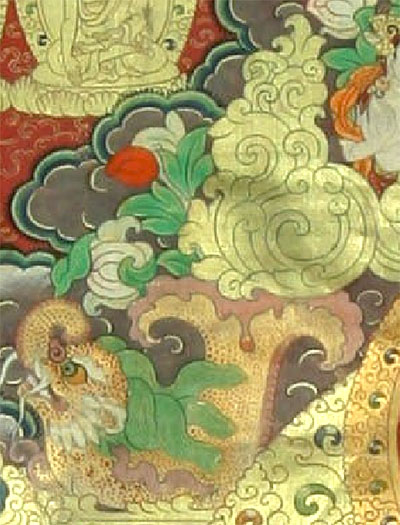 The sea monster "Makara" with golden spiral tail.
(image from Himalayan Art Resourses)